I decided that I would make a list of Igbo websites and resources today.
Igbo news website written entirely in Igbo http://www.ndiigbokwenu.com/
An Igbo language school in Washington, DC with remote learning classes https://www.expressigbo.org
An organization that translates science and technology into Igbo language http://nkammuta.com/
Online store that sells Igbo-themed gifts, clothes and merchandise https://nwudo.com
A USA-based non-profit for connecting Igbo young professionals http://umuigbounite.com/
Igbo-English Online Dictionary https://glosbe.com/ig/en
Odinani Academy https://www.odinaniacademy.com/
Nsibidi Dictionary https://www.scribd.com/document/123049316/Ikpo-Nsibidi-Dictionary
Dictionary of Onicha Igbo http://www.rogerblench.info/Language/Niger-Congo/VN/Igboid/Igbo%20Dictionary.pdf
Igbo Youtube Playlist https://www.youtube.com/playlist?list=PLqHdyyOMw-s6MVusvg4Z59qHrf2qnImMb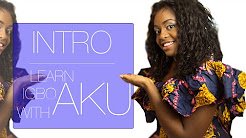 I will try to continually update this list as I come across some more resources. If you know of any others, please add to the list.
Ndewonu!